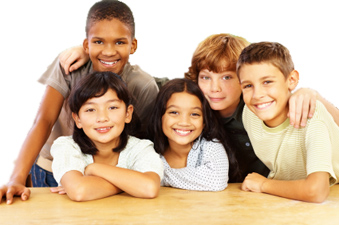 Welcome to Kenosha County Child Support Services
Our program promotes stable, safe and healthy relationships between parents and children and collaborates with our community to put children first, strengthen families, and encourage responsible parenthood.
Notice
Effective August 14th, 2023, Kenosha County Child Support Services' staff have new email addresses. The format has changed to firstname.lastname@kenoshacountywi.gov. Please update the contact information you have for us to reflect our new email addresses.
Kenosha County Child Support Services' mission and purpose is derived from title IV-D of the Social Security Act:
To enhance the well-being of children by assuring that assistance in obtaining support, including financial and medical, is available to children through locating parents, establishing paternity, establishing support obligations, and monitoring and enforcing those obligations.
To attain payment records, report address changes and view case activities online, please sign up for Child Support Online Services.
Empowering Lives through Education, Vocational Assessment, Training and Employment. ELEVATE is a voluntary program that offers employment services, parenting resources, and serves un/underemployed participants.
If you are experiencing domestic violence, please reach out 24 hours a day, 7 days a week, 365 days a year to the National Domestic Violence Hotline at https://thehotline.org, which provides essential tools and support to help survivors of domestic violence.